Learn how to create custom wage schedules for your occupation. Configure triggers for Competency Completions, OJT hours, and more.
Step 1: Visit your Occupation Details page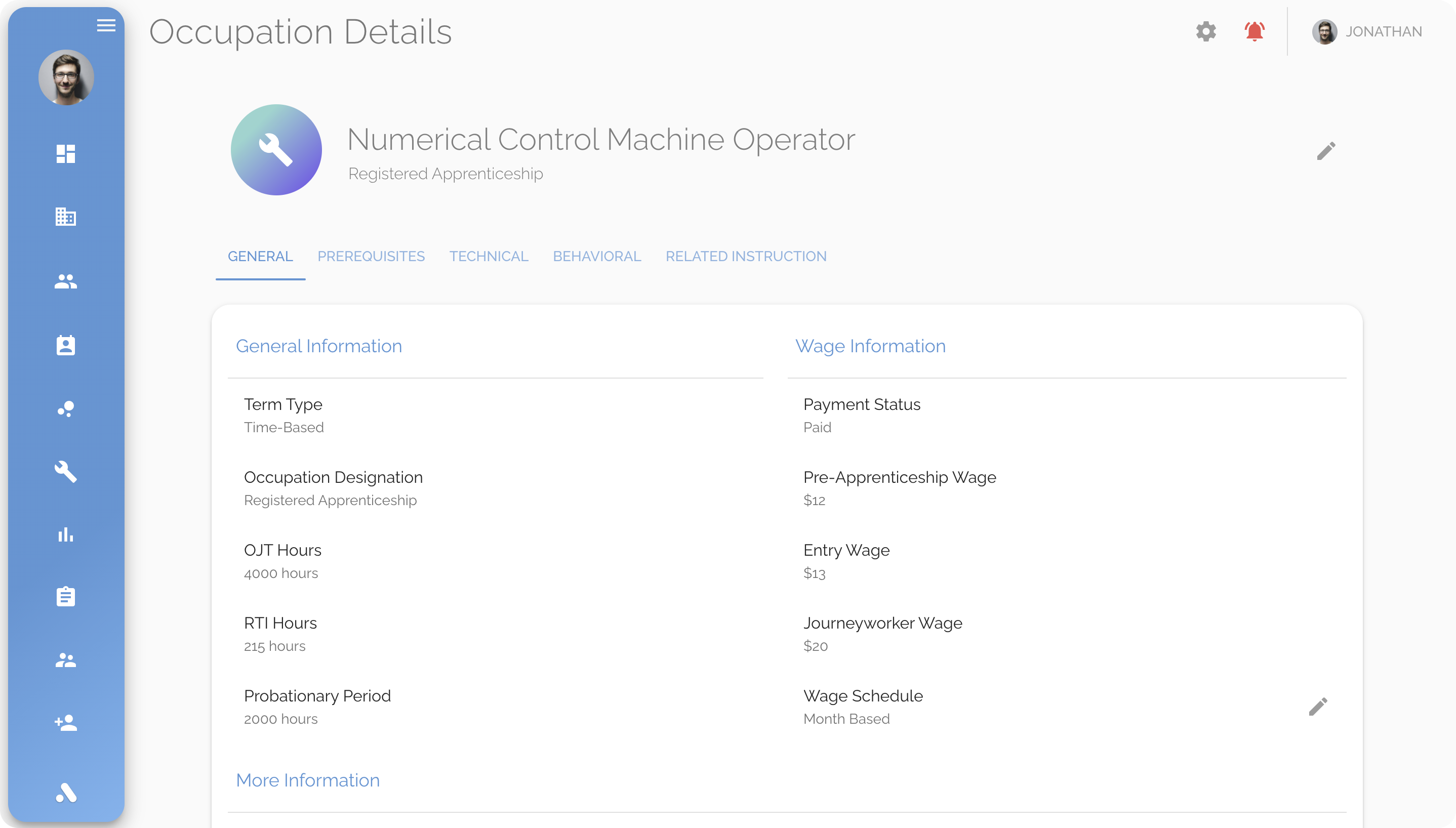 Step 2: Click Edit Icon under Wage Schedule

Step 3: Select the Custom Schedule Type
Note: changing the Schedule Type will reset your existing wage schedule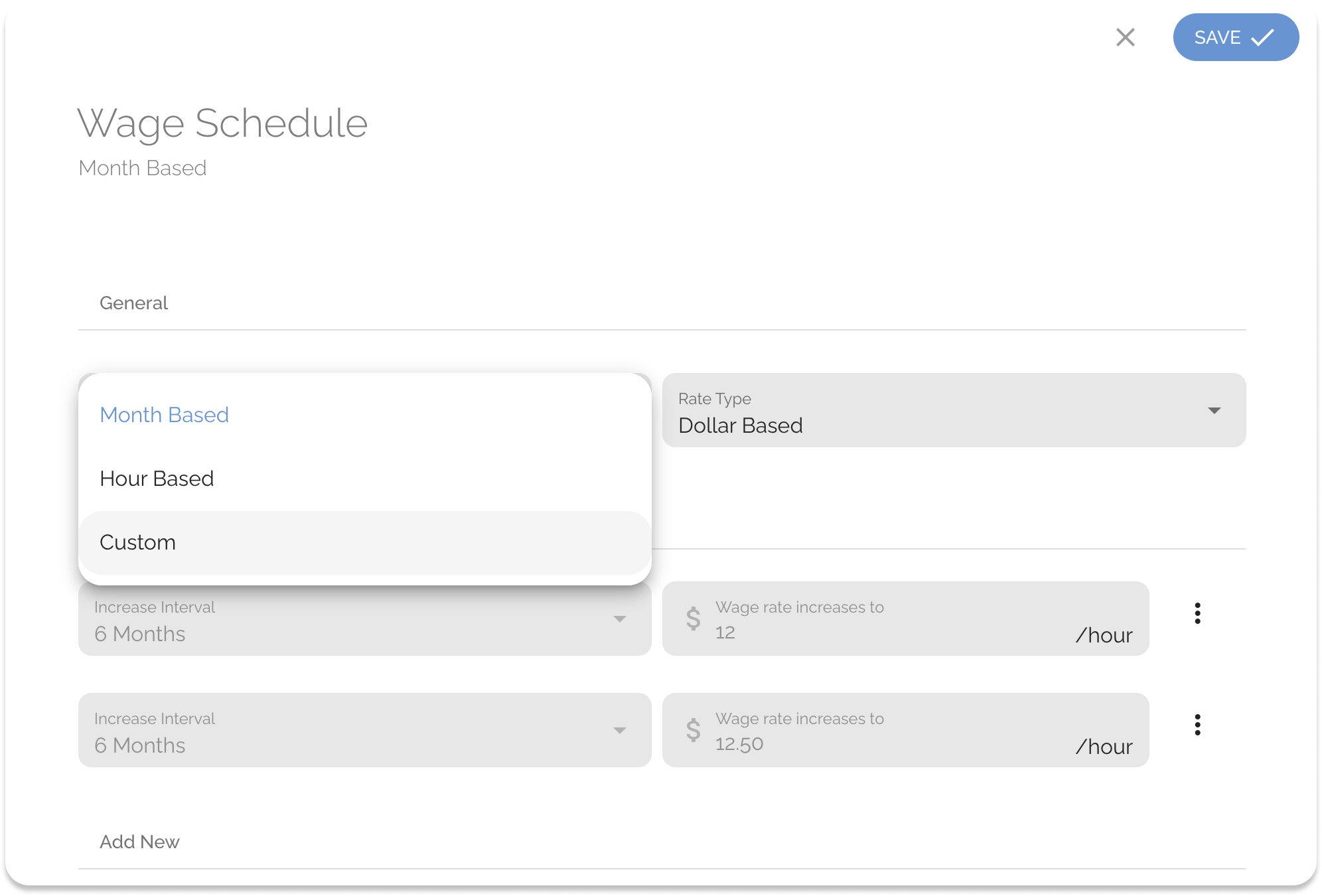 Step 4: Add your Triggers
Note: custom schedules all you to create triggers for competency completions & OJT hours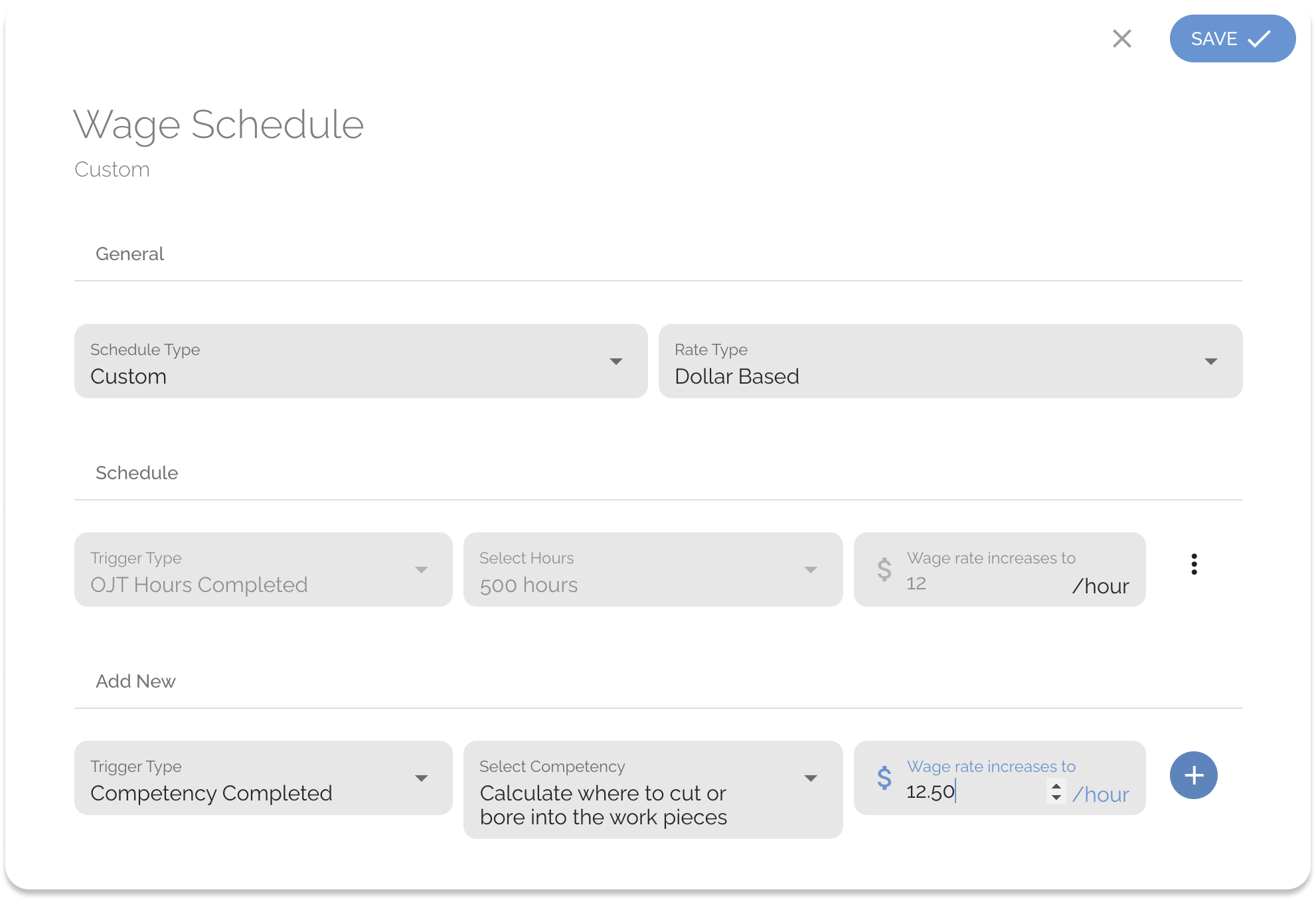 Step 5: Hit Save
When you're done, go ahead and click the blue save button in the top right corner.