How to conduct a Performance Evaluation as a Sponsor or Administrator
Learn how to complete Performance Evaluations for your apprentices.
Step 1: Hover over your Apprentices tab and click on Performance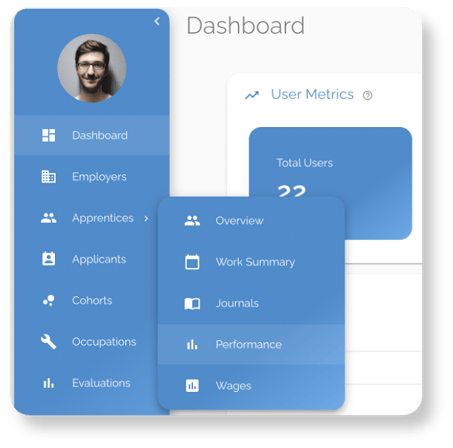 Step 2: Click on the frequency that the Evaluations are set up for (Weekly, Monthly, Quarterly, etc.). Choose the apprentice you'd like to perform an evaluation for, click Start, and you are ready to begin the evaluation!