Learn how to use your Applicant account.
Overview
Applicant user accounts were designed to make the Application process for Registered Apprenticeship easy! From your account, you'll be able to submit files to your recruiter at the institution you're applying for, submit data, and track your application progress. In the following pages, we will walk you through each feature of your Applicant
account and how to use them.
If you have any questions about this guide, feel free to contact us via Live Chat in the bottom right corner of the screen or click here to submit a Support Ticket.
Dashboard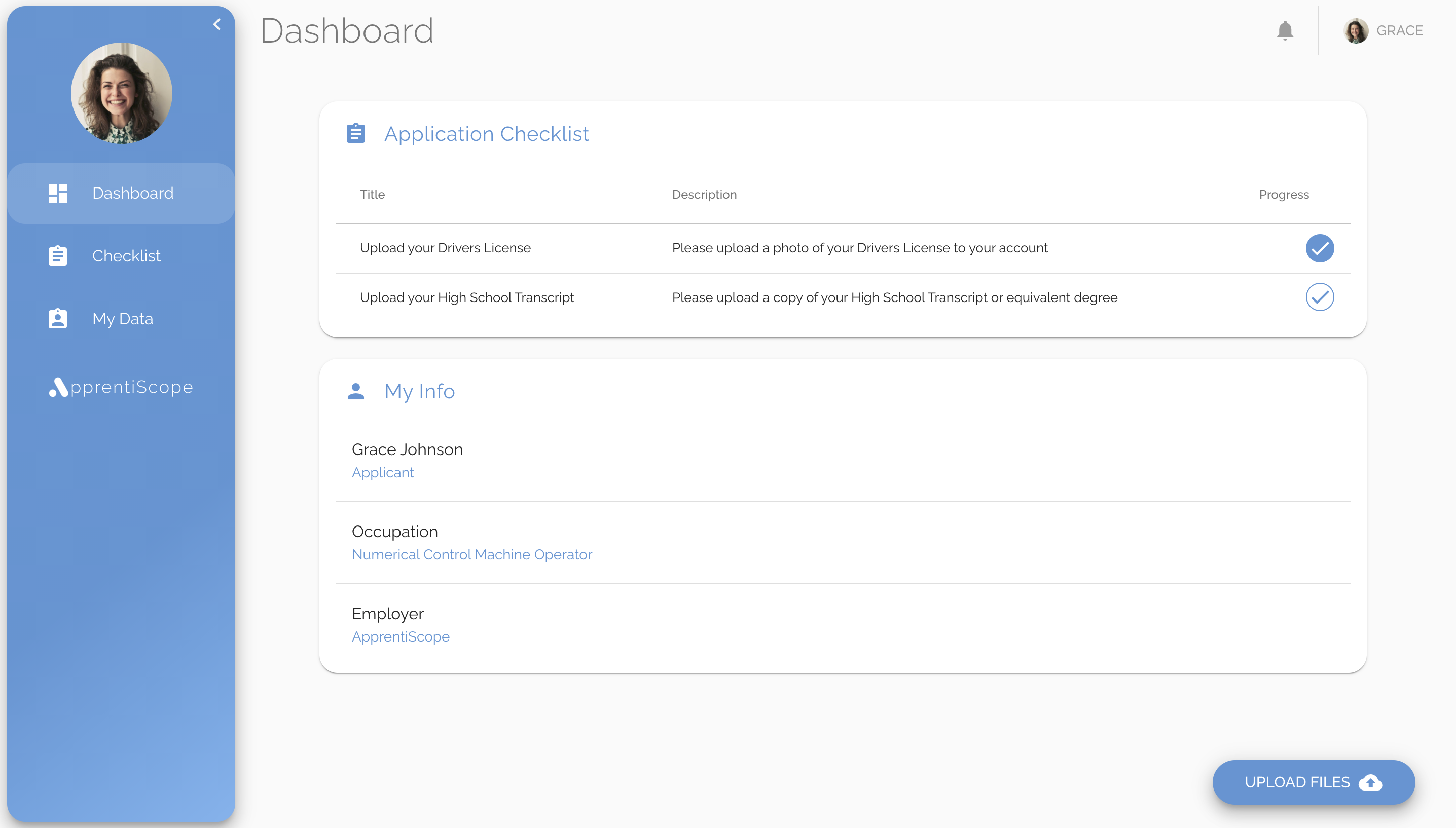 The Dashboard provides an at-a-glance overview of your progress. The Application Checklist displays the progress you've made towards your application, including the tasks that are required to move forward with your application. Below that, your My Info card displays your basic account information, the Occupation you're applying for, and the organization that is sponsoring the Registered Apprenticeship program. Lastly, in the bottom right corner, you'll see a blue button that will allow you to jump to the Files portion of your profile to easily upload files to your case manager.
Toolbar
Notifications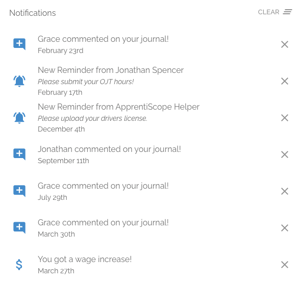 Clicking on the bell icon in the top toolbar will reveal your notifications menu. Notifications provide you with a short summary of what has happened while you were away. To view a notification's content click it or delete it by clicking the X button on the right-hand side.
Toolbar
Account Menu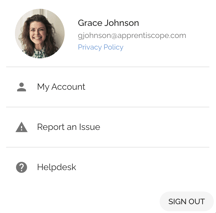 Located in the top right corner of your screen, the Account Menu is where you can view your account information, report issues, visit Helpdesk, and sign out of your ApprentiScope account.
Toolbar
Report an Issue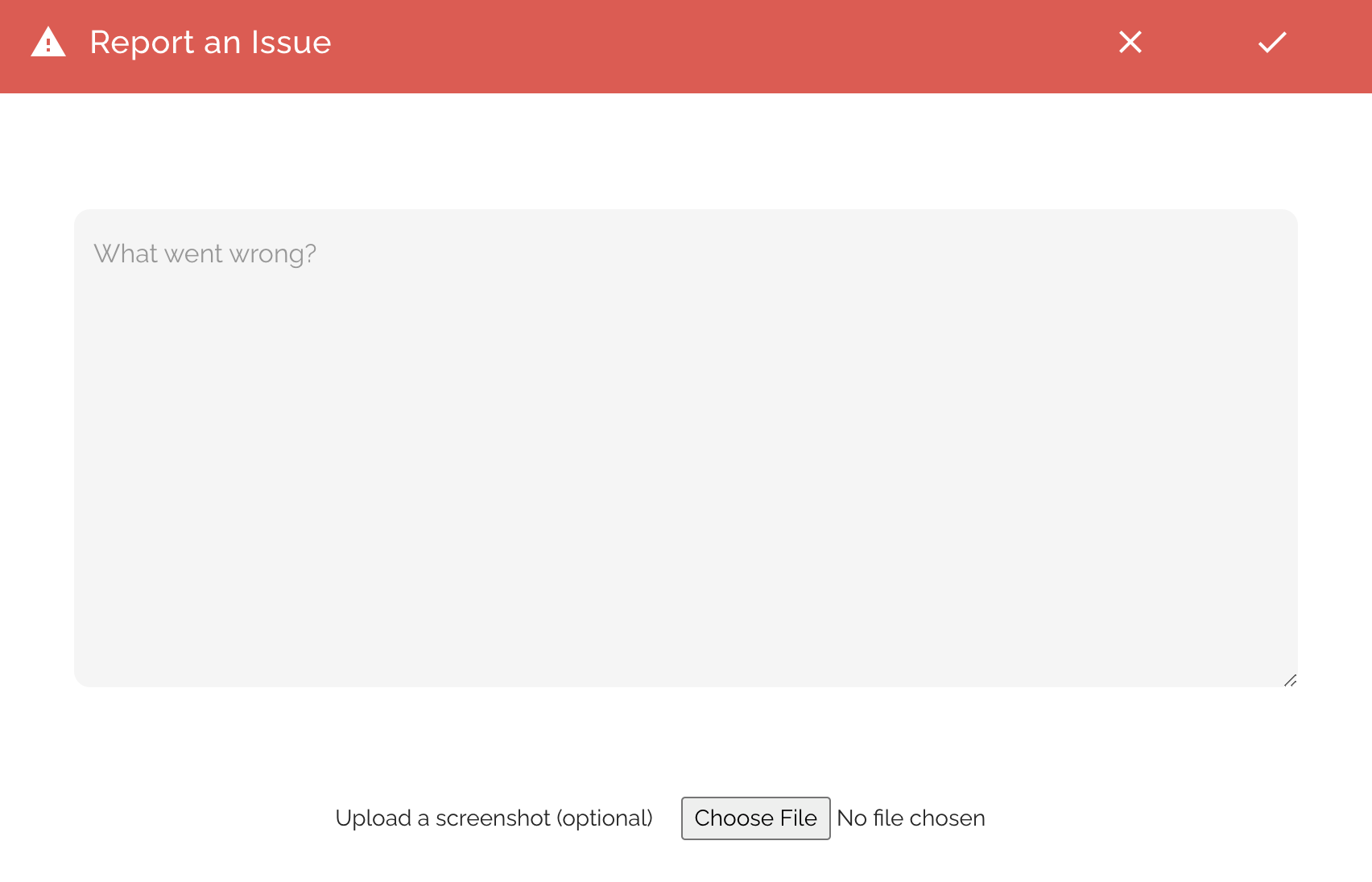 If you run into an issue with your account or something isn't working correctly, we'd love to know about it. To report an issue, click on your Account Menu and select the second option labeled Report an Issue.
Toolbar
Helpdesk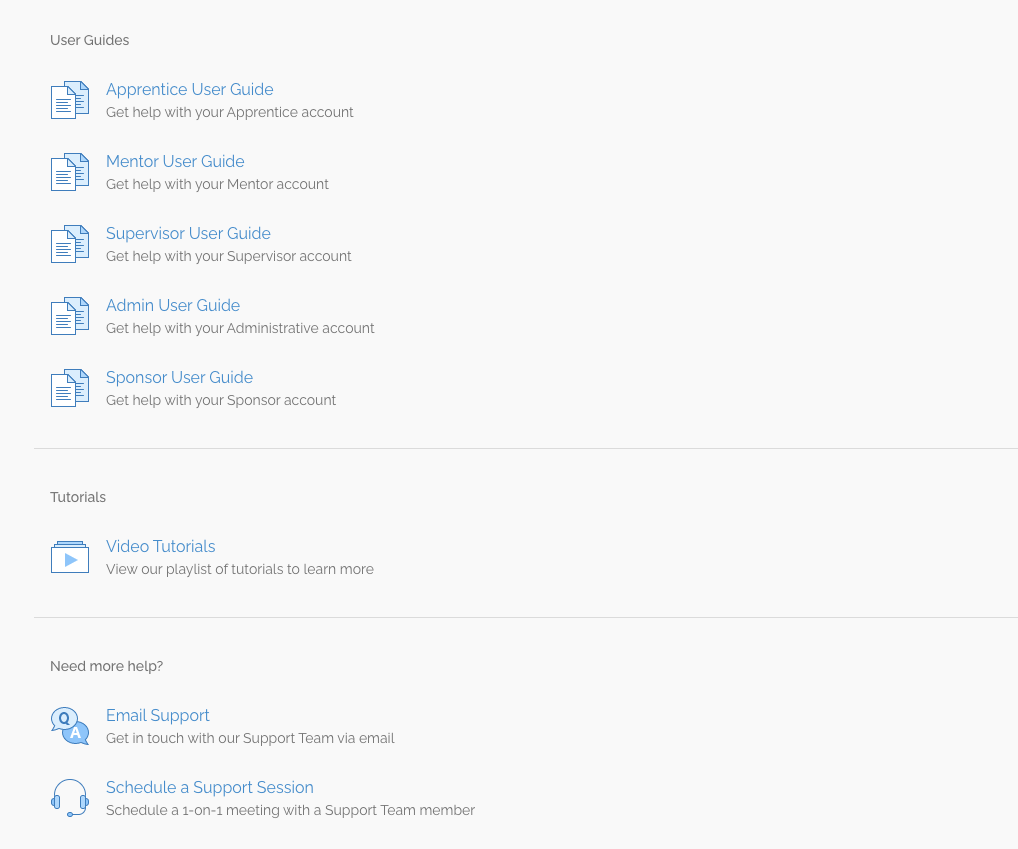 If you need help with your account, visit our Helpdesk by opening your Account Menu and selecting the third option labeled Helpdesk. Here you can view documentation, schedule support sessions, and live chat with our Support Team.
Profile
General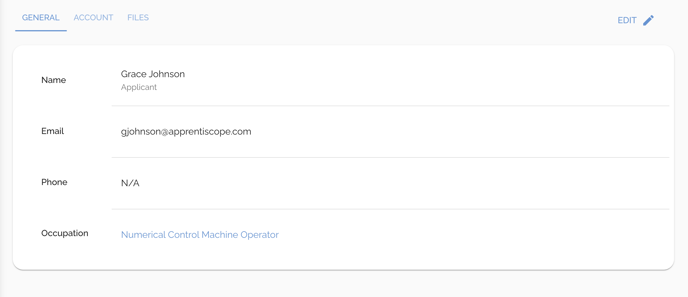 The Profile page is accessible by opening your Account Menu and clicking on the first item labeled My Account. Here you'll find an overview of all the information associated with your account and the ability to change your password, change your profile picture, and manage your subscription. On the General tab, you can edit your information by clicking the Edit button on the top right. If you would like to edit your personal name or location, please contact support.
Profile
Account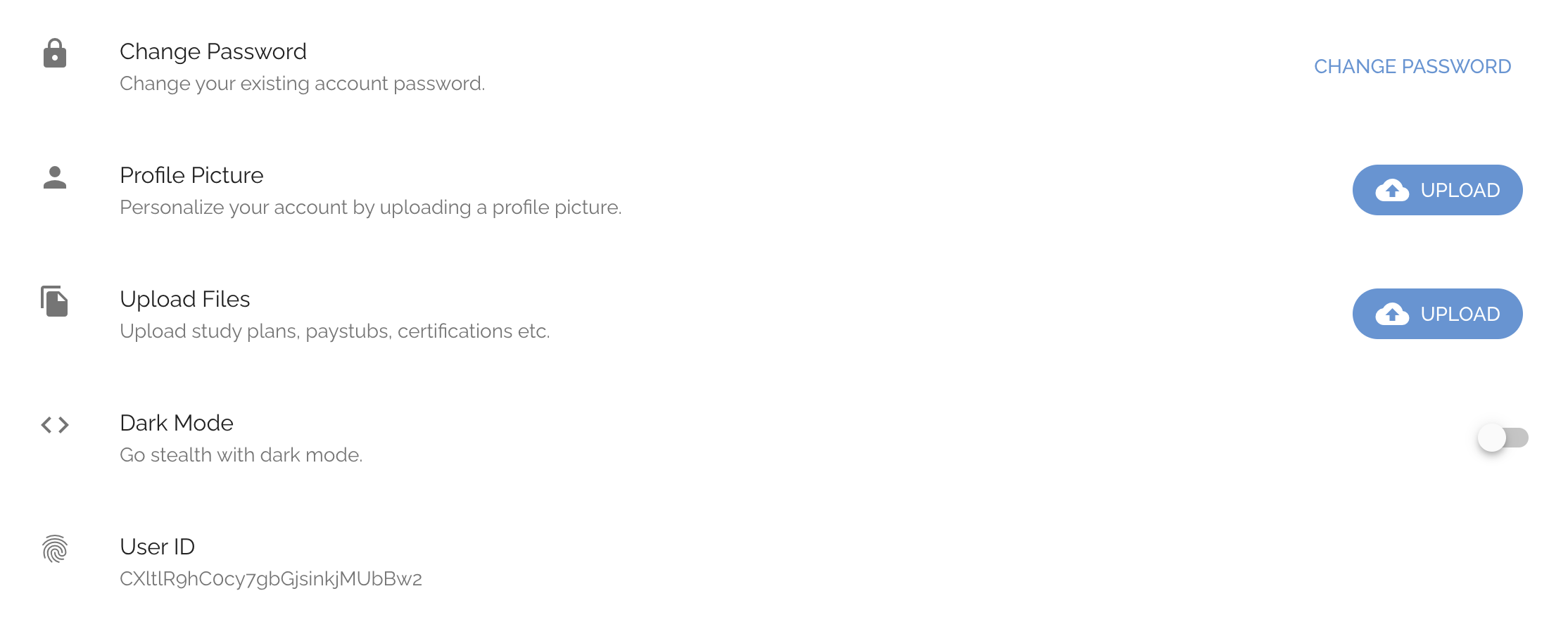 The Account tab is where you can change your password or change your profile picture. To change your password, simply click Change Password and a dialog box will appear, prompting you to enter your old password & new passwords.
Profile
Files

On the Files tab, apprentices can upload documents to their Administrators. Simply click the blue Upload button in the top right corner and follow the instructions.
Progress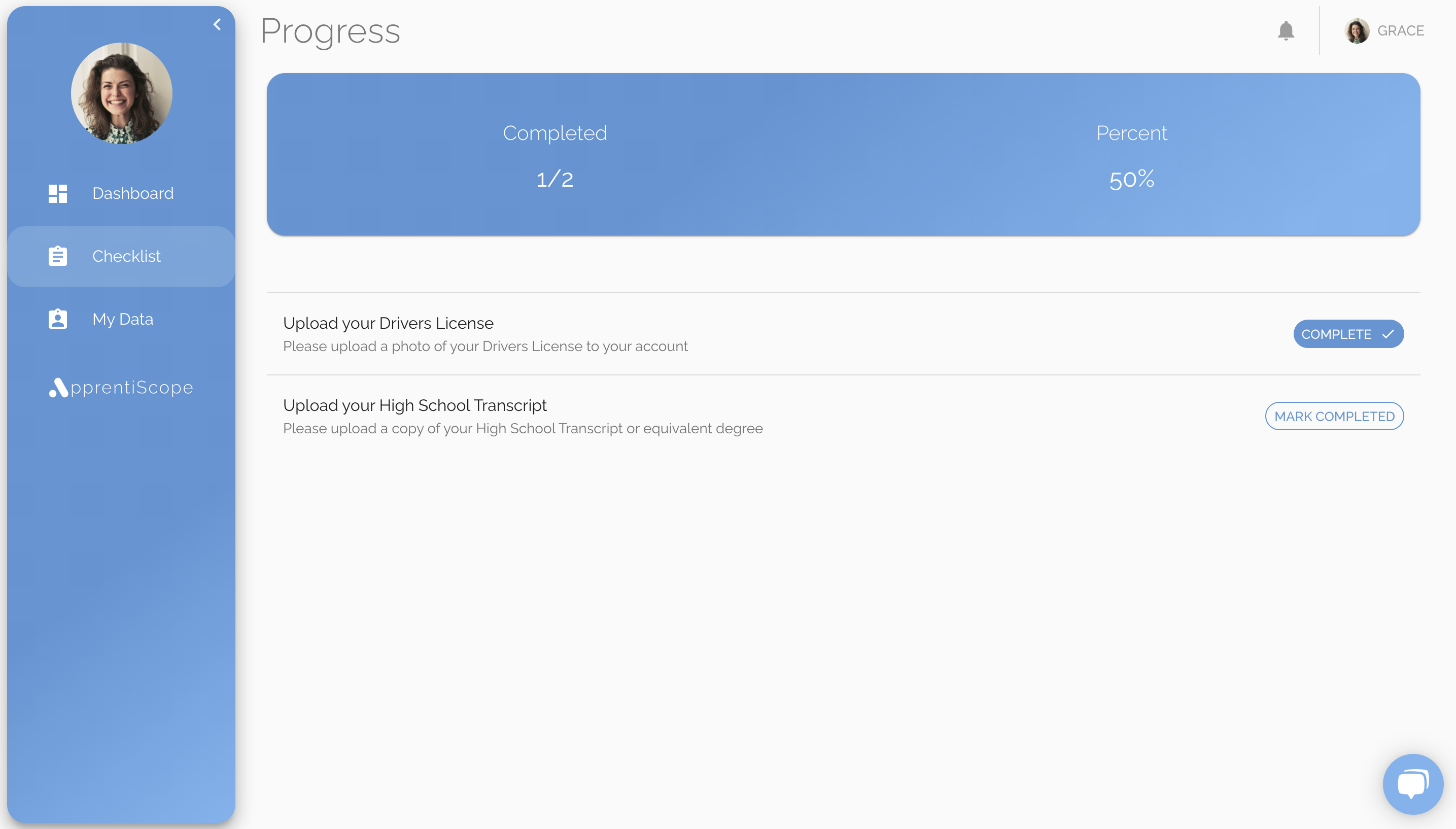 On the Progress tab, you can view a full breakdown of your progress towards your application. Each task can be marked as completed by clicking the Mark Completed button, which will notify your case manager at the institution you're applying to.
My Data
If applicable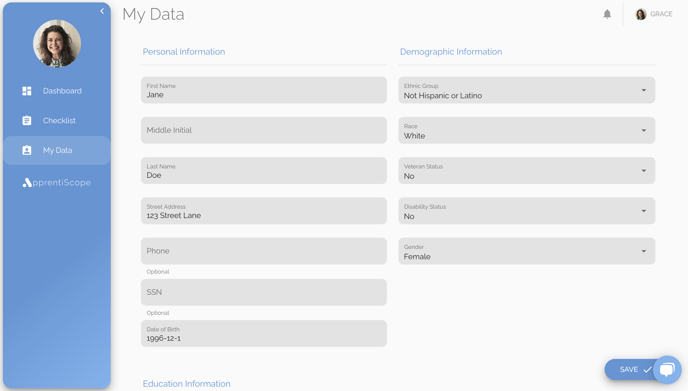 On your My Data page, if your case manager has enabled it, you'll be able to submit various compliance information to them directly. This could be RAPIDS, WIPS, or other data that needs to be collected during the application process for certain institutions.