How do I invite an apprentice to join the platform?
Learn how to send an apprentice an invitation to create their account.
Step 1: Head to your Invite tab and choose Invite to Employer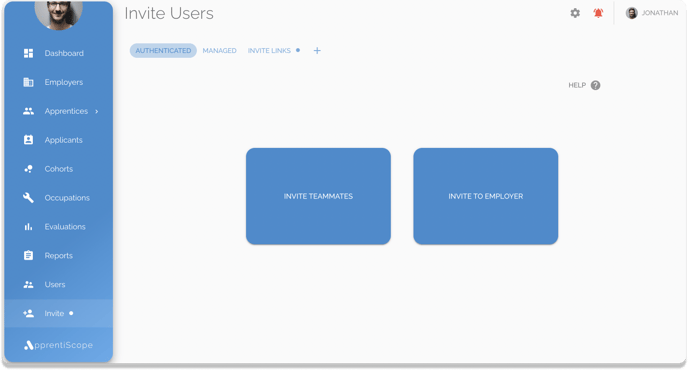 Step 2: Select the Employer you'd like to invite them to

Step 4: Select Apprentice as the User Type, enter their email address, choose the appropriate Occupation and a Supervisor (if applicable)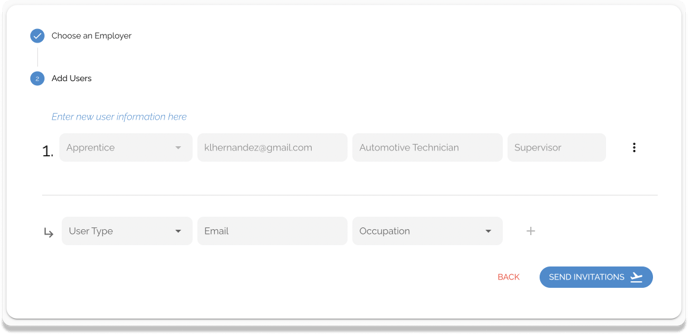 Step 5: Click the blue plus button and hit Send Invitations! They will then receive an email within a few minutes to create their new account.